A friend told me recently that social documentary photography can be intimidating.
"Sometimes the subject matter is so in your face that it can paralyse you and stop you from engaging," she said. There is research to suggest that this is not an uncommon experience. Sometimes the issues depicted are so removed from the viewer's own experience, that it is impossible to relate to what is pictured, even when you know it's important. Which circles back to this idea that visual narratives that deal with uncomfortable social truths can be inaccessible.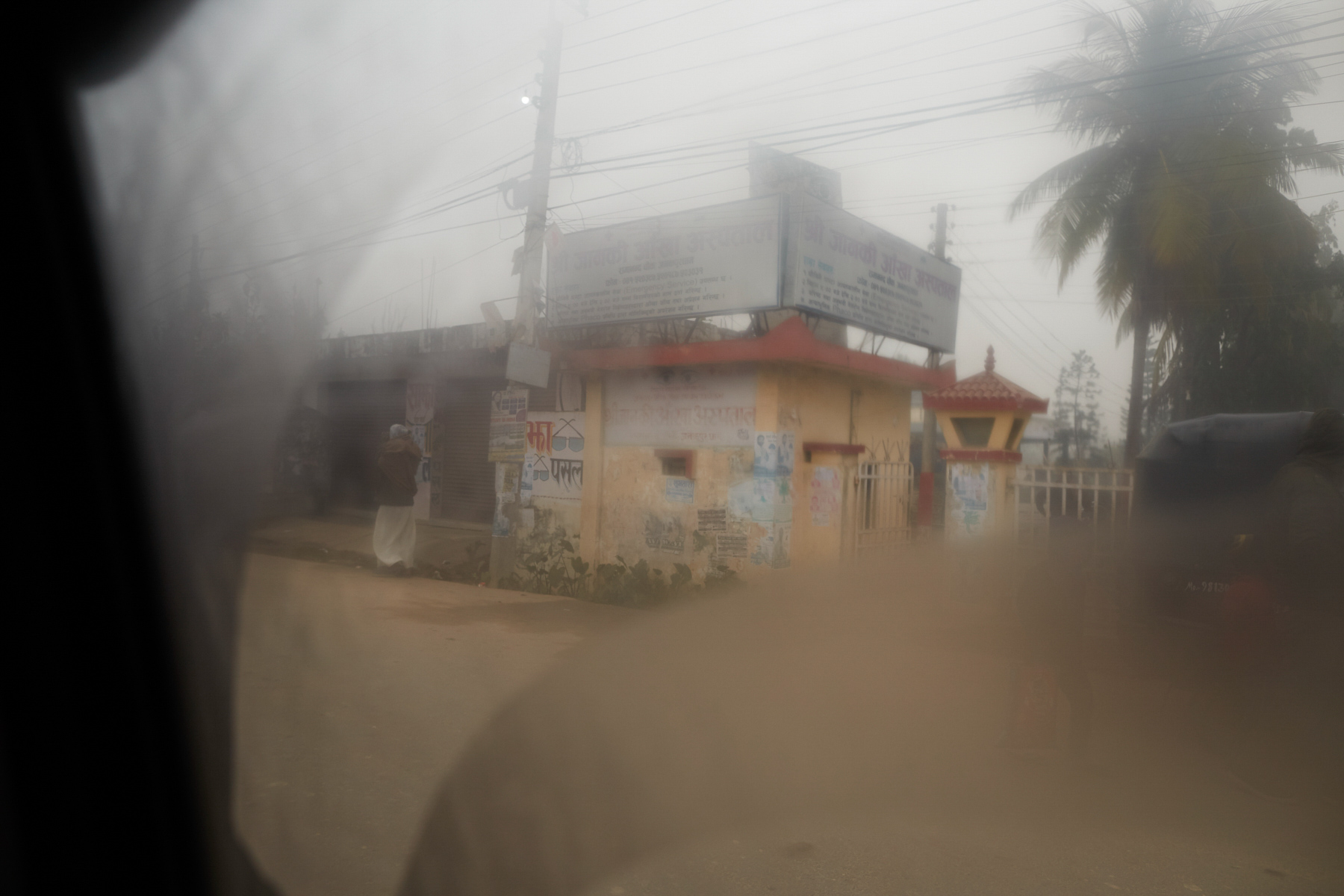 In mulling over the comments, I began to think about the different ways we tell visual stories, particularly those that address confronting social issues. This train of thought led to meditating on how photographers use personal experience as a mechanism through which to convey broader social narratives. Down the rabbit hole I went. Where did I end up? Contemplating how the photobook provides a space in which we can break down those barriers my friend spoke of.
To illustrate my point, I want to draw focus on the work of Kerry Pryor an Australian documentary photographer who has created a photobook that applies a personal lens to complex social problems. Pryor's Dear Kittu is an intimate, handwritten "letter" to a child found abandoned on the streets of Nepal. It is a story about the experience of one child yet conveys a much larger narrative about the effects of crushing poverty on the most vulnerable. It is also a tale of hope and love.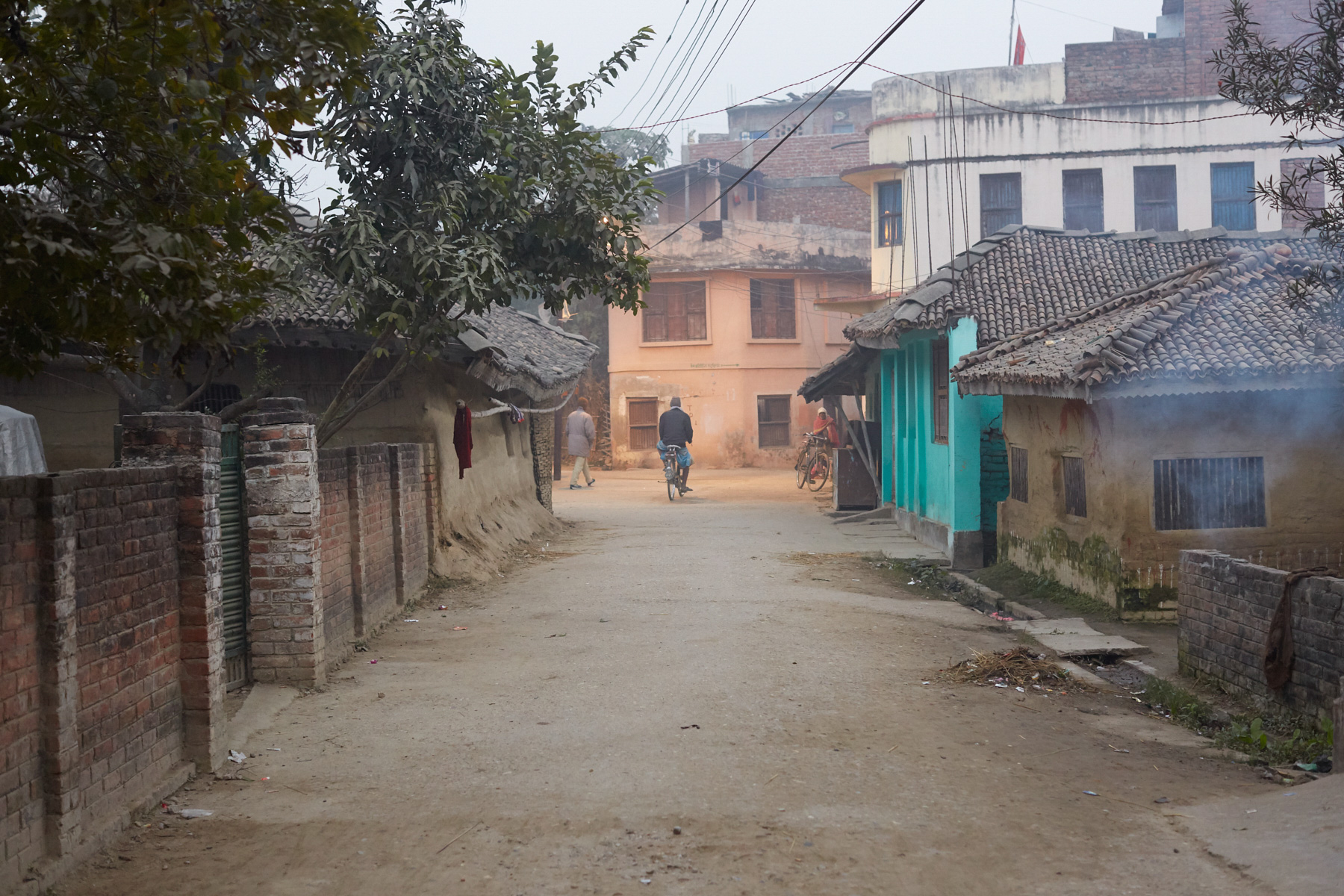 A young girl stares at the ground, her brow furrowed with mixed emotions. Anger, fear, and confusion contort her innocence. Behind the child is a faceless woman, her pose relaxed as she leans against the wall. The child stands with her hands in her pockets, a sign of independence or defiance, yet she is pressing against the woman's bright yellow coat suggesting she is seeking comfort and security. The child's vest is soiled, her clothes an odd assortment. On the wall next to her is a faded poster written in another language, the script suggesting it is derived from Sanskrit. Its edges discoloured and curled with age. The yellow paint on the wall is peeling. Without the benefit of a caption, it is easy to make generic assumptions about the image, the child's circumstance and where the picture was taken.
For several years, Pryor has worked in Nepal documenting the lives of at-risk and trafficked children. The girl pictured is Kittu (not her real name). In this photo she is thought to be around six years old. Pryor met Kittu when she was working with an organisation that rescues at-risk children. In January 2018, Kittu was found crying on the side of a busy road in Janakpur, Nepal. It was the middle of winter. Kittu was cold and hungry. She did not know her last name, or where she lived. All she could remember was that she had gone to a fair with her grandfather. As the day wore on Kittu became tired. The pair had sat down to rest, the little girl falling asleep. When she awoke, she was alone and did not know the way home. Kittu was taken to a state care facility while the authorities tried to find her family. Months passed but no one came forward.
Pryor was with the rescue team the day Kittu was taken to her new home, a foster group house in Southern Nepal, where she now lives with other children from similar circumstances. Kittu will live with her new siblings and their house mother until she comes of age. She will be educated and cared for as a member of the family.
In the days leading up to Kittu's release from the state institution, Pryor documented the laboriously long process of handwriting the adoption papers in Sanskrit, a solemn occasion and one of significance. These papers give Kittu legal status and a new identity.
Over 24 hours, Pryor witnessed Kittu's transformation, the emergence of trust, the flicker of a smile and the sheer joy when she was taken shopping to buy a new pair of shoes. Pryor travelled with Kittu and the team on the long drive from Janakpur to Kittu's new home. In the car the little girl sat between Pryor and Raj, the team leader, falling asleep against their shoulders.
When they arrived, Pryor documented the warm welcome Kittu received, the other children in the house excited to meet their new sister. Over the coming months Pryor was there to see Kittu settle into her new surroundings, make friends, start primary school and gradually, stop being afraid.
While Pryor was documenting Kittu's experience she began thinking about how to convey this complex, deeply emotional story without anonymising Kittu as another child victim in an impoverished developing country. Pryor wanted to convey not only the complexities in rescuing these at-risk children, but also the lengthy process of seeking next of kin and the steps needed to be taken for adoption. She was also patently aware that the little girl had literally no history and wanted to create a record for Kittu that documented the journey to her new life.
"After photographing a complex event like this, it is normal for me to process what I have witnessed while I process my images," says Pryor. "I knew this project needed a different approach." Mulling it over for several months and playing with different configurations, Pryor determined to avoid a photojournalistic telling of the story. Instead, she set about creating a book that would be decidedly personal, yet still accessible to a broader audience.
Dear Kittu is written as a letter to the child. In handwritten script Pryor tells Kittu how she was found and came to live with her new family. "It was daunting to write down my feelings and say how I felt using words not just images, but Kittu had found a place in my heart," says Pryor. "The audience became Kittu. I had to let her know she was important, loved and wanted."
The book begins with a photograph of the government facility where Kittu was living, a rundown institutional building shrouded in early morning mist. The picture is accompanied by Pryor's text: "We parked the car outside the main gate and went inside to meet you." On the facing page of each picture is a handwritten note that tells Kittu what was going on when that picture was taken. For instance, opposite the photograph of the rescue team climbing the stairs Pryor writes: "In the morning we came to the office to pick you up. We were excited to meet you." Through these simple observations Kittu's story unfolds.
While the book acts to give Kittu a keepsake that marks the beginning of her life with her new family, it achieves a great deal more. Through the lived experience of this child, we come to understand what goes on behind the scenes and the complexities in rescuing these vulnerable children. It is a slow revelation that invites contemplation. There is nothing jarring or overtly confronting about the images. It is only when we stop to think about what's going on that the larger narrative emerges. Importantly, the book evokes a sense of hope and shows that positive change is possible. This is most evident in the closing pages that show how Kittu has blossomed.
Reading Dear Kittu is an emotional experience that begins in darkness, but through Pryor's intimate narrative we are able to follow this child into the light.