Our organisation has deep roots in community initiatives and a love for traditional photographic processes.  From 2014 – 2020 we ran a little gem in Melbourne known as The Fox Darkroom & Gallery.
It is out of this space that our photographic organisation has grown to serve many functions, not the least of which has remained a constant since the very beginning – bringing together our community and allowing the public to engage with photographic works. As a community darkroom we served our membership base and the public by offering the best in workshops, exhibitions and artist talks.
The Darkroom
Over the seven years of operation we shared out passion for film photography and darkroom printing with thousands of people who traveled from all over Australia and New Zealand to join us for a workshop.
The space was an all-inclusive social environment where artista and hobbyists came together to share work, ideas and learn from one-another.
At heart, we as teachers of photographers are all grounded as practicing artists and we continue to find value in working with our hands.
The Gallery
The Fox Gallery was a Melbourne exhibition space providing opportunities for both emerging and established photographers to share work. The Fox Gallery was a platform for artists to further their reach, and to foster public engagement with photography as a powerful storytelling medium.
Over the years we hosted exhibitions, artist talks and specialty workshops with some of Australia's most notable visual artists.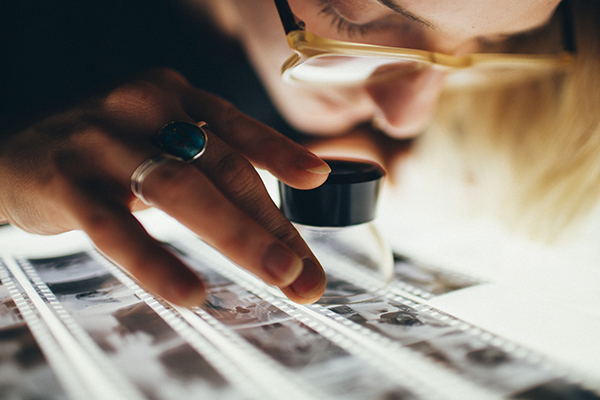 Workshops
Each year Fox delivered a lineup of domestic and international workshops with a strong focus on the analog process. Teaching antiquated techniques like Wet Plate Collodion alongside contemporary approaches to darkroom printing or film development allowed a space for the discovery and refinement of technical knowledge.
Excursion style workshops to regions of regional Victoria allowed for participants to develop skills in photographic specific environments while interstate tours to areas in NSW saw international guests travel with the Fox team learning about Australia and making work about the land.
Tom and Harriet continue to operate an annual Cambodia workshop where they lead a small group of participants in assignment based learning and provide one-on-one guidance while working in the field, photographing some of the world's most beautiful landscapes and dynamic cultures.
The course consists of personalised assignment-based learning, group assignments and in-depth conversations designed to provide you with a deeper understanding of your photography practice and ambitions and get you understanding and shooting to brief. Cambodian partners are a big part of what makes this workshops unique as they act as translators, provide local knowledge and access to communities and situations that would otherwise be closed to travellers.
The Community
The Fox Darkroom and Gallery served as an important outpost for the public to engage with the photographic arts. From first time learners to established artists and professionals, Fox built a community of diverse practitioners who all shared in their passion and exchanged skillsets.
The team at Fox etc. maybe?